Unwind by the sea in Sidmouth
Sidmouth is a friendly unspoilt seaside town in East Devon. It has a thriving town centre with a unique mixture of independent shops, galleries, pubs, cafes and restaurants. There's a cinema and theatre as well as gardens, playgrounds and a public swimming pool. The focal point is the long esplanade where visitors enjoy leisurely strolls along the seafront with views along the distinctive red cliffs of the Devon coastline.
Elisabeth & Leslie J wrote "We have been visiting Sidmouth two to three times a year for the past 30 years. We recommend it so many times to people we meet and all our friends and family. It just keeps getting better, great places to eat and places to visit. To us there's no place like Sidmouth".
Sidmouth Folk Festival
Every year, at the beginning of August, the town plays host to a week long folk music and dance festival that attracts visitors from all over the world. The effects echo throughout the year with regular live music performed in venues around the town and on the High Street.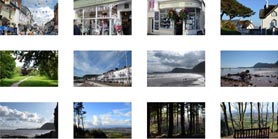 Find out more about Sidmouth:
Which of Sidmouth's many cafés and coffee shops are we most likely to head for when it's time for elevensies or afternoon tea?
read more
Sidmouth visitor information
Find out more about visiting Sidmouth on our local council run visitor website. You can take a 360′ virtual aerial tour and pick a view from one of three live webcams along the seafront. You'll also find listings for events and ideas for activities and day trips: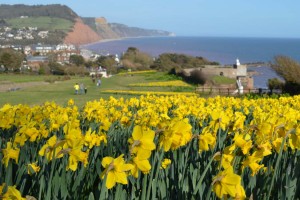 It's a lot more peaceful than London!
The Byes and village outstanding. Would move to Sidmouth tomorrow!