How to book your holiday at Chandler's Cottage
All bookings for Chandler's Cottage are made directly with us, Jo and Peter Cunningham, the cottage owners. If there's anything you need to know to help you decide if it's a good fit for your holiday requirements please feel free to contact us. We know the house and the local area very well and are quite happy to answer any questions you have. We want our guests to enjoy their stay and we promise no hard selling! If we think the house or the area won't match what you have in mind then we'll say so.
First check our calendar to see if your preferred dates are likely to be available.
Then check our price list to see if our rates for typical holidays match your budget.
Contact Jo Cunningham to confirm availability and prices for specific dates. You can also call or text Jo's mobile on 07966 372839. If you are calling from outside of the UK use +44 7966 372839. You can find the correct dialling code for your country at countrycodes.com.
We'll post you a booking form along with our terms and conditions.
To secure your dates return the booking form with a sterling cheque or send a bank transfer. Please note that we need to receive cheques at least three weeks before the start of your stay, although we can take bookings at shorter notice if you use a bank transfer.
If your stay is more than eight weeks away we ask for a deposit of 50% of the total price with the balance being due at least eight weeks before your holiday.
When your payment has cleared and we've received your completed booking form we'll send you confirmation that those dates are yours.
When you can arrive and how long you can stay
We take bookings throughout the year for one and two week holidays as well as short breaks of three nights or more. Occasionally, during peak periods, we may have to limit bookings to a minimum of 7 nights due to limited availability of our cleaners. Our usual changeover day is Friday and short breaks typically start or end on a Friday. We can sometimes be flexible on changeover days and lengths of stays, particularly outside the peak summer season, so please ask us if you have particular dates in mind.
Please bear in mind
Chandler's Cottage is non-smoking.
We're sorry, but we do not allow pets.
Holiday insurance
In common with most UK private holiday home owners we do not provide cancellation insurance and we strongly recommend that guests arrange their own insurance if they do not already have cover in place.
Booking with confidence
We understand that people occasionally have concerns about booking holiday accommodation directly with property owners so please feel free to call Jo to discuss any questions that you might have on 07966 372839
Before you make a booking we recommend that you always make a quick call or send a text to check that you have our correct contact details
In most cases we'll send you a booking form by post. Although, this may seem a bit old fashioned, it does mean that we can verify each other's bricks and mortar addresses. In fact, since 2014, UK Consumer Contracts Regulations require us to provide customers with our geographical location. So when we exchange booking information by post our customers can be sure they have our correct address. Once the booking is confirmed we'll communicate in whatever way you prefer – post, email, land line or mobile phone.
Here are some key facts that we trust will provide more reassurance:
Trade Association membership
We are m
embers of the English Association of Self Catering Operators (EASCO) which is the co-ordinated national voice of self-catering operators throughout England. We are committed to their code of practice and share their objectives "to encourage, promote and uphold high standards of self-catering accommodation within the industry throughout England". You can find out more about EASCO and check our listing on their web site which shows our first holiday cottage (Baker's Cottage):
> www.englishselfcatering.co.uk
We have also adopted their standard booking terms and conditions which have been carefully prepared by the EASCO Council with the advice of their lawyers:
>The EASCO standard terms and conditions for holiday lettings.
You also have the reassurance of knowing that, in the highly unlikely event of a complaint that cannot be resolved directly with us, our guests have the option to use the EASCO dispute resolution service, a low-cost independent arbitration scheme.
We have a history of holiday home letting
Holiday Lettings is one of the UK's leading holiday rental sites and we have had a paid listing with them for our first cottage (Baker's Cottage in Chester) since 2006 as you can see from our listing on their site.
> Baker's Cottage on holidaylettings.co.uk
We bought our cottage in Sidmouth in 2012. It was originally called 'Sundowner Cottage' and you can see from the Nominet official UK domain name records that we have owned the domain name since then:
> Nominet 'whois' records for sundownercottage.co.uk.
In 2015 we changed the name to Chandler's Cottage and you can also verify that we own that domain name too through Jo's design business, DesignSpring:
> Nominet 'whois' records for chandlerscottage.co.uk
Checking Chandler's Cottage on the web
You can find Chandler's Cottage advertised on several holiday listing websites where it has been listed under it's previous name of 'Sundowner Cottage' as well as it's current name
Wherever you find Chandler's Cottage you should find our contact details are consistent across all our advertising.
Find out more about Chandler's Cottage: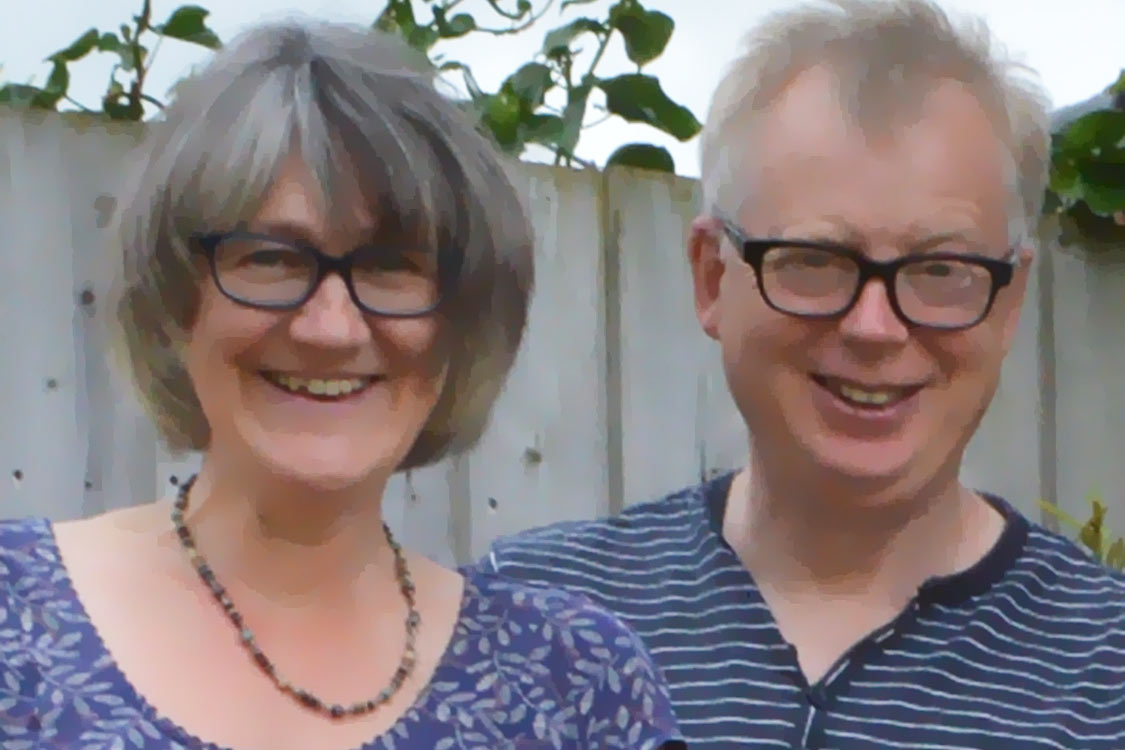 We're the cottage owners, Jo and Peter Cunningham.
A stress free stay… every detail thought of
JB from England
The welcome pack was a lovely touch and I have been very impressed with your friendly and efficient communications
EH from England
We would highly recommend a visit to Sidmouth and stay at Sundowner Cottage and would like to thank Jo and Peter for providing us with an exceptionally clean and comfortable home to stay in
J&EC from England
Everything was done to make the stay enjoyable and easy
P&NG from England